Williamsburg Steakhouse: The Filet Mignon
February, 2017 · By fireside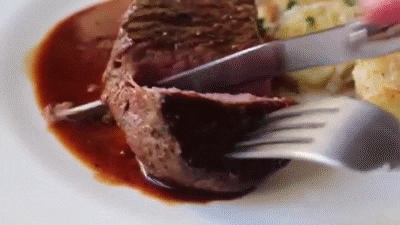 I have met very people who visit our Williamsburg Steakhouse who have never heard of the Filet Mignon. While not necessarily big on size, it is a staple of any steakhouse in Williamsburg. It is also big on flavor, coming from the what most consider the best, most tender area of the steer.
I would suspect this type of steak has been consumed for centuries in one form or another. What was new in the 20th century was the coining of the phrase itself which is filet Mignon. Translated from French it means dainty or small filet.
What Makes This Cut Of Beef So Special?
The meat is tender because of what part of the steer it is pulled from. But it also tends to have low marbling or fat in the meat. This makes it more healthy than much fattier cuts of beef. You have probably eaten one before. Whenever you order a T-bone or Porterhouse, know that the Filet Mignon is part of those cuts of meat.
Williamsburg Stea
khouse Fun Facts: The Filet Mignon
Here are some interesting facts about this cut of meat which are:
There is a National Filet Day in August of each year
A famous writer named O'Henry coined the phrase Filet Mignon
You will many times


see the Filet accompanied by Bearnaise Sauce or Bacon (wrapped around it) to keep the steak from drying out
Williamsburg Steak Sauces That Pare With The Filet Mignon
Some of the sauces you will see the Filet Mignon paired with are:
Bearnaise
Mushroom
Balsamic Glaze
Peppercorn
What Wine Pairs Well With This Cut Of Steak?
Wine pairing is an artform in itself. Here are some of the wines that go well with this Williamsburg, Virginia steakhouse favorite:
Pinot Noir
Bordeaux
Merlot
Chardonnay
The Best Way To Prepare This Steak Filet
Opinions will vary on the best way to cook this steak but as a general rule the steakhouse method we use here in Williamsburg, is the way to go. A great steak should be seared at ultra high temperature, then cooked slowly. This locks in the flavor yet still keeps it tender.
Let Our Williamsburg Steakhouse Prepare This For You
But if you are looking for a great Williamsburg Steakhouse check our our steak, prime rib, and other specialties menu. And definitely try our Filet Mignon at our Richmond Road location. And if you have a larger appetite we also have an incredible ribeye and massive Porterhouse cooked to perfection. Our Steakhouse in Williamsburg is one of the most respected and tenured steakhouses in the area. Can't wait to see you.
Our Location in Williamsburg
We are located on Richmond Road near the Christmas Mouse and across the street from the Hampton Inn and Suites

---
Other Williamsburg Steakhouse Articles
Check out our Steakhouse article on Steak Sauces
Check out more about why Fireside is Williamsburg's best steakhouse