March 14, 2017Read More
The Best Steak is a matter of opinion, as long as that opinion is in line with what I put as the criteria for the best steak (just kidding…maybe). To say that this steak is the best, whether here in Williamsburg, the Peninsula, or the Southside, is a little general. I mean there are seemingly endless numbers of different cuts of beef. Even in what is considered the tenderest cut of meat you can buy, you have the Porterhouse,New York Strip, Rib Eye, Filet Mignon,Delmonico, T Bone, and of course, the delectable prime rib. One of these would have to be the "best" and I cannot choose.
The Best Steak Restaurant..Why choose at all
Why choose at all. You know when you are at a great steak restaurant like Williamsburg's Fireside Chophouse the baseline of elite steak quality has been maintained. The highest grade prime beef, aged to perfection with just the right amount of marbling awaits you. So when you pick up the menu which one of the great steaks do you pick. There is a solution.
A Great Steak Lover Can Always Choose The Porterhouse
The Porterhouse is the steak lovers dream steak. The name does not always invoke the prestige of the filet mignon, or the name recognition of the New York Strip or ribeye. It sounds almost like it would be at the same level as ground chuck or sirloin with a utilitarian name like Porterhouse. But nothing could be farther from the truth.
The Porterhouse combines the filet Mignon with the juicy ribeye into one mega incredible piece of beef. So with this choice you essentially have ordered three of the great signature steaks in one massive piece. That means of the seven different cuts of beef I mentioned above, you can pick three with this one choice…wow.
So regardless of where you are in the selection of the best steak restaurant, you can choose about half of the best restaurant cuts of steak with this one item. So this could make a strong, though not complete, argument that the best steak restaurant choice might be the Porterhouse.
All The Steaks Are Great At The Best Steak Restaurant
The Porterhouse is a super choice and should receive top billing at any steakhouse or steak restaurant. But it is a mammoth piece of beef. You may want to be able to walk out of the restaurant without being filled to the brim. Thus the filet or ribeye might be the ideal choice.
Or Ask Our Staff At Fireside Chophouse Steak Restaurant
We are experts in steak. Ask us about the different cuts and we can pair you up with the right cut for your appetite. We are convinced once you try it that you will choose Fireside Chophouse as the best steak restaurant in Williamsburg, Virginia.
March 5, 2017Read More
As a Williamsburg steakhouse serving the finest cuts of steak in Colonial Williamsburg and the general Williamsburg Virginia area, one of the biggest questions that comes up is what is the best wine to pair with our gourmet steak and prime rib. And it is the perfect question to ask considering
that Virginia has some of the finest wines that you can get anywhere. Many of which have won awards. Regardless you still want to make sure the wine flavor complements the steak you have ordered. Change the fact that certain
ones go better with certain types of dishes or steaks prime rib etc.
A Simple Williamsburg Steak Restaurant Wine Pairing Trick
Naturally the ultimate way to pair steak in Williamsburg would be to have a Sommelier with you. That is not always practical, though there are some great ones here
. LIkewise here is a very crude but simple system
to help
you pair wine with red meat while you are here in the Colonial Capital
of America. It is not precise but represents a simple system
to use as a guideline.
Red Meat, Steak, Filets,Prime Rib, Ribeyes,And Other Cuts Of Meat Are Hearty Foods
No shock here but steaks, filets, ribeyes, and other cuts of red meat are very hearty. The wine has to be robust enough to counter this heartiness. Thus an appropriate choice is going to come from the red family. Now, the richness
of the steak will determine how robust the red should be. Here is a baseline to follow
:
Lean steak with little or no marbling: Choose a lighter red wine

A good example of this would be a sirloin that is lower fat than other cuts.

Heavily marbled steak: Choose a heavier richer red wine

A good example would be Prime Rib or a Rib Eye
One final Caveat: At A Premium Williamsburg Steakhouse Like Fireside Chophouse..err on the side of the robust with our steak
Many of our most popular cuts of meat are Prime steak that is heavily marbled. You are going to need a rich
sophisticated red wine to balance
that flavor(oh and what a flavor it is). Here
are a few that come to mind as possible choices:
Malbec
Cabernet Sauvignon
Merlot
Burgundy
Or Leave The Wine Pairing To Us
Not sure ask us at Fireside Chophouse. We have had over 50 years of preparing the finest quality beef, pairing it with the finest quality drinks and wine and we will do the same for you when you come visit
us anytime. After multiple decades you get very good at knowing what is the best parent with the best meat. It is an art form good wind really enhance that flavor. Conversely a bad wine could hurt the flavor of the meat that's not what you want you're there to enjoy a delicious perfectly balanced
meal at her in terms of flavor.
No you don't just have to get red meat to get a great wine pairing. We also have chicken, crab legs, and other dishes. And we compare
those two with a white or red wine as necessary
. Just askCrude but simple system. Not precise but a good rule of thumb
For a Williamsburg Steak think bold red.
For a delicious Williamsburg steak and one of the finest most experienced Williamsburg steak houses come visit
us at the fireside chophouse on Richmond Road. We have more experience any chain or any other restaurant tour and preparing great beef.

February 17, 2017Read More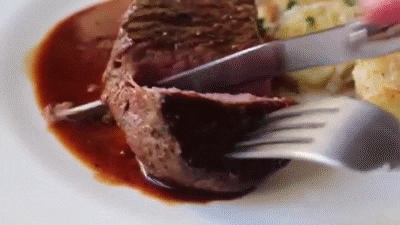 I have met very people who visit our Williamsburg Steakhouse who have never heard of the Filet Mignon. While not necessarily big on size, it is a staple of any steakhouse in Williamsburg. It is also big on flavor, coming from the what most consider the best, most tender area of the steer.
I would suspect this type of steak has been consumed for centuries in one form or another. What was new in the 20th century was the coining of the phrase itself which is filet Mignon. Translated from French it means dainty or small filet.
What Makes This Cut Of Beef So Special?
The meat is tender because of what part of the steer it is pulled from. But it also tends to have low marbling or fat in the meat. This makes it more healthy than much fattier cuts of beef. You have probably eaten one before. Whenever you order a T-bone or Porterhouse, know that the Filet Mignon is part of those cuts of meat.
Williamsburg Stea
khouse Fun Facts: The Filet Mignon
Here are some interesting facts about this cut of meat which are:
There is a National Filet Day in August of each year
A famous writer named O'Henry coined the phrase Filet Mignon
You will many times


see the Filet accompanied by Bearnaise Sauce or Bacon (wrapped around it) to keep the steak from drying out
Williamsburg Steak Sauces That Pare With The Filet Mignon
Some of the sauces you will see the Filet Mignon paired with are:
Bearnaise
Mushroom
Balsamic Glaze
Peppercorn
What Wine Pairs Well With This Cut Of Steak?
Wine pairing is an artform in itself. Here are some of the wines that go well with this Williamsburg, Virginia steakhouse favorite:
Pinot Noir
Bordeaux
Merlot
Chardonnay
The Best Way To Prepare This Steak Filet
Opinions will vary on the best way to cook this steak but as a general rule the steakhouse method we use here in Williamsburg, is the way to go. A great steak should be seared at ultra high temperature, then cooked slowly. This locks in the flavor yet still keeps it tender.
Let Our Williamsburg Steakhouse Prepare This For You
But if you are looking for a great Williamsburg Steakhouse check our our steak, prime rib, and other specialties menu. And definitely try our Filet Mignon at our Richmond Road location. And if you have a larger appetite we also have an incredible ribeye and massive Porterhouse cooked to perfection. Our Steakhouse in Williamsburg is one of the most respected and tenured steakhouses in the area. Can't wait to see you.
Our Location in Williamsburg
We are located on Richmond Road near the Christmas Mouse and across the street from the Hampton Inn and Suites

---
Other Williamsburg Steakhouse Articles
Check out our Steakhouse article on Steak Sauces
Check out more about why Fireside is Williamsburg's best steakhouse
February 10, 2017Read More
Any Williamsburg Steakhouse will tell you, Fireside included, that great steak should not be anywhere near a sauce. In fact any
steakhouse will probably tell you that steak has the flavor marbled in, grilled in, and slow cooked in by chefs who specialize in steak. Many tourists and locals in Williamsburg Virginia would agree when they are searching for best steakhouse in Williamsburg on their Iphone or steak Williamsburg on their Ipads. When we think of steak, most imagine a deep aroma, not sauce.
Nevertheless Sauce Is In The Steakhouse Equation
Sauces do play a part in many people's steak experience. For most their are 3 go to stalwarts you have probably heard of:
All have a distinct flavor which will quickly mask the flavor of any steak. Many of our patrons would not even think about sauce at our Richmond Road Dining Room, as we start with the best Prime Beef. But some just like that sauce flavor with their steak.
And when not at Fireside
Most Likely the quality of meat available in a grocery store isn't as good as a steakhouse you find here on your visit to Colonial Williamsburg, Busch Gardens,or just a night out of the kitchen. Thus a sauce might be a good quick additive to your burger or sirloin since you cannot cook it as slowly as a steakhouse oven.
Simple Sauces You Can Use
If you need a sauce here are some simple steak sauce ideas you can whip up easy for hamburgers, sirloins, or other grilling delights.
Everything near the kitchen sink
The First one is pulled from Real Simple magazine. It involves a mixture of ketchup, Worcester sauce, brown sugar, hot pepper, cider vinegar and mustard. It kind of takes the kitchen sink approach combining sauces you most likely have around the house.
Flammable 90 proof steak sauce
Martha Stewart has a sauce which combines three types of alcohol with butter or cream cheese
Balsamic Vinegar
The Food Network offers a recipe that uses balsamic vinger with ketchup, honey, worcester sauce and other ingredients to create a savory yet simple sauce
Tried and true steak sauces
You can always fall back on good old fashioned Worcester sauce or soy sauce as simple flavor agents. There are also scores of special sauces and recipes in the grocery store based upon other successful recipes
Great Steak With Or Without Sauce
I know what you are thinking, enough with the sauce talk..where in Williamsburg can I go steak sauce free with confidence. Funny you should ask. Fireside Chophouse will provide you with the sauces you want but the flavor of our meat does not require sauce, so unless you just like it, you can enjoy the taste of great steak.
The Best Steakhouse in Williamsburg, sauce optional
Come visit our steakhouse on Richmond road in Williamsburg, VA

Other Steakhouse Articles
Ultimate Williamsburg Steakhouse
February 3, 2017Read More
Making a crabcake in Williamsburg, or anywhere in Hampton Roads is an artform. I do not mean that figuratively or jokingly. As a local you learn quickly what is considered a real crab cake or an imposter. In Williamsburg, a crab cake is not a code word for a dish that is flavored to smell like crab or just taste LIKE crab. It is definitely not meant to represent a dish where small pieces of non lump meat are being placed in some goo like paste or filler. That is not a crab cake. That is a crab flavored patty.
Where Is The Crab?
It is ironic but the main ingredient missing from most crab cakes is…crab. By crab I mean lump meat crab. This is chunks of tender sweet crab meat that will be seasoned and pressed together to make a patty. As far as what crab to use I will say that traditional Maryland crab cakes come from blue or backfin crabs. If you can, try and use these. If not there are of course other varieties of crab. You may not have a choice. Just make sure it is REAL crab
Here is a quick rundown of crab cake preparation basics. This includes, the seasoning, the filler, and of course, cooking the crabcake.
Seasoning
By seasoning this can be anything that goes on the crispy brown outside of the crabcake to flavor boosters in the crab. The key is to not overseason. The taste of fresh Chesapeake Bay crab should be the dominate flavor coming through.
Filler
This is an ugly word. By filler I mean the bare minimum to hold those chunks of crabmeat together. Filler is not meant to dominate the crab cake.
Pan Fried or Broiled
Then the lump meat sensation is fried or broiled to give the outside a crispy taste.
Crab Pitfalls and Fails
This is the shame section of this article. These are all the ways good crabcakes go bad or how things that really aren't crabcakes get passed off as authentic. I must warn you, the many violations of crabcakery are shocking, so read with caution.
Imitation crab meat
Please don't ever use imitation crab meat. A crab cake depends on the taste and texture of authentic crab.
No Reverse Crab Caking
What is reverse "crabcaking"? This is when you create some other dish and dabble it with crabmeat. You then pass it off as a different type of crabcake. Not acceptable. To be a crabcake you have to have crab in a patty shape of some sort. Just my opinion. Whether you are visiting Williamsburg or not.
No Oversaucing
Old bay is a seasoning not a coverup for crummy cakes. Also too much sauce is an indicator that the crab cake isn't flavorful enough. The point of a crab cake is crabbbbbbbbb!!!!.
Not Fresh
I shouldn't even have to say this one but a real crab cake has got to be ultra fresh. Packaged frozen crab is going to taste flat compared to fresh prepared crustacean.
Filler Nightmare
I saved the worst one for last. I call this the filler nightmare. It is a crab cake that is 90% bread crumbs,parsley, and seasoning. It has a few bits of real crab in it but it is not the real thing. It is like a caricature of a crab cake.
Questionable Crab "Cake Creativity"
Look I have nothing against creativity. Especially when it is with food. But I am talking about a very specific dish here. Here are some of the things I have seen mixed into or on the crab cake which are going to hurt the flavor
Jalapenos
Corn
Runny egg
Fruit
Salsa
Red Chili
Lime Sauce
Now Let Us Get To The REAL Williamsburg Crab Cakes
Come enjoy real crab cakes at Fireside Chophouse. Even better, pair the crab cakes with our signature steaks for an incredible taste explosion.
Other Fresh Williamsburg Seafood
We also offer a number of other fresh seafood dishes like:
tuna
Salmon
shrimp
lobster
Here is the link to our menu
See you there
November 9, 2016Read More
The thrills of Howl O Scream Are Behind Us And Christmas Town has arrived at Busch Gardens Williamsburg. Certainly a departure from the non stop screamathon of October, it makes up for thrills with seasonal charm.
Gigantic Light Display In Williamsburg
If you are going to do Christmas In Williamsburg you might as well go big…and I mean BIG! How does 8 million(yes million) Christmas Lights sound. This is what you can expect making it the hands down largest light display in North America. As much as I would hate to see the power bill, I can only imagine how it must dwarf all the animated light displays in city parks and gardens(which are still great).
Busch Gardens Signature Christmas Beverage
Being a foodie I feel it is essential to mention that Christmas Town has a signature beverage which sounds scrumptious. The beverage is peppermint fudge hot chocolate. And this is just the tip of the proverbial seasonal iceberg of out of this world food offerings. These include a plethora of dinner buffets and lots of ala carte goodies throughout the park. My only hope is that they will offer it year round, just maybe add ice in the summer…but one can only hope.
Holiday Buffets At Christmas Town In Williamsburg
It may be a little decadent but Busch Gardens Williamsburg's Christmas Town has not one,two,three but four incredible buffets. They are:
Lunch Buffet: Dine with Rudolph & Friends
This buffet just screams perfect for small children before naptime. Kid friendly foods and costumed characters will keep them entertained and in the Christmas spirit.

Dinner Buffet: Santa's Fireside Feast
If you have kids, who have not morphed into teenagers yet, this is for you. Enjoy a delicious buffet while hearing stories from none other than the man himself..Santa! This is one Christmas memory they will not forget.
Dinner Buffet: Tastes Of Christmas Town
At this reservation only Festhaus feast the dishes you will enjoy are:
carved turkey

roasted sirloin

chicken Alfredo

barbecue pork sliders

bratwurst

rotini and red sauce

yummy baked potato bar

mac & cheese

chicken nuggets

soups and sides

salad

bread

delectable

desserts

soda
And while you are dining enjoy the entertaining holiday music of Deck The Halls in the Festhaus
Dinner Buffet: Black Forest Christmas Buffet
If the Festhaus menu and Tastes of Christmas is not to your liking you can enjoy a buffet offering turkey, glazed ham, chili and more at this feast.
For more information about Christmastown follow this link
October 19, 2016Read More
Scary Halloween In Williamsburg Virginia
Sometimes you just cannot get enough thrills on your Williamsburg Halloween visit. Regardless of your heart stopping visit to Howl O Scream, the chills running up your spine from the Ghost Tour on Duke of Gloucester street, you want to push the envelope. Well now you can.
The Colonial Williamsburg Foundation is renting haunted rooms to allow you to experience real fear firsthand. With dozens of buildings from the time period, venture in for an unforgettable night in verified haunted edifices of a long gone era.
Some of the hauntings that have been witnessed in these buildings include:
Patrons claim to have seen a women in period costume in a rocking chair
Some have seen the ghostly visage of a soldier
Some have seen a women bathing(creepy and inappropriate)
Some have found their furniture upside down or mis-placed
Some feel cold spots…everywhere
Some smell weird things like pipe tobacco
Some hear baby cries, others the speech of children
Many hear voices
This is not for the faint of heart but hats off to the people brave enough to do this. You will need nerves of steel.
And that is just the ones people talked about. I have heard, in other areas, where people staying in haunted hotels ran out in the middle of the night screaming. Something tells me many of those stories do not get written down.
I also don't know the refund policy but I would assume there isn't one since a lot of people will check out when they feel a gust of cold air and goose pimples all down their spine.
Here are some links to some real ghost stories in Williamsburg where the ghosts are said to still haunt us
This link will take you to a listing of the scariest true hauntings in Williamsburg. The history surrounding the hauntings run the gamut from adulterous intrigue to ghost children causing mischief.
Haunted Ghost love affair
http://makinghistorynow.com/2015/09/blackbeard-and-his-ghostly-crew-to-take-over-colonial-williamsburg-this-halloween-weekend/
You can also add Colonial Williamsburg's Halloween Scare Celebration to your Halloween weekend as well. CWF is hosting Curse of The Sea Witch, a fictional, or historically fictional, haunting by some newly departed pirates who "head" back to exact their post mortem justice on Williamsburg, Virginia and the Colonial society that executed them.
The unleashing occurs because the sea witches steals Blackbeard's head and use their magic to unleash the ghostly crew.
I think, or something like that. Check the link for more information
for haunted Williamsburg home article references click here
September 12, 2016Read More
What is the biggest thrill coaster of Busch Gardens Williamsburg.?For many this is a subjective question but I present you criteria to help you determine it. I don't know what makes a coaster "the best"…
---
I mean there is the official statistical stuff like
1.Number of Drops
2.Degree of drops
3.Loops
4.Time
5.G force
---
There are also the Busch Gardens Thrill Seeker Categories. I see these as coaster rider personality types. These are:
Scream Seeker
Coaster Boaster
Ground Hound
Big Gripper
Rush Ranger
Junior Looper
---
https://seaworldparks.com/en/buschgardens-williamsburg/pages/summer-of-thrills?from=LocalHomeCollection
---
These are great. But these are the personality classifications of roller coaster riders. But what about some additional categories to measure these fantastically descriptive thrill classes. I am not knocking this but I want to add a few more categories. Yes–it is true I am not much of an roller coaster thrill junkie but I do have an imagination. So here we go…
---
Williamsburg Busch Gardens "Special" Coaster Categories
Scare factor
This is really a before the ride category. When you look at the coaster or hear the screams of patrons does it send a chill down your spine. Are the passerby guests watching looking pasty with fear. Do the people in the waiting line look a little distressed.
Scream worthy
How loud are the screams. You know all those rides that take your picture during the ride followed by your picture as you lead the ride. Well let us add one more. How about a display that shows how loud the screams were on the ride when you were on it. Or how about a sensor that turns red next to the passenger who is really letting it rip. Then we could really see how scream worthy a coaster is.
First drop anticipation anxiety
This is critical to the fear fun factor of a coaster. How dramatic is that clunky awkward slow pull to the top of the first drop. What causes the most anxiety.
First drop shock
Who has the biggest impact on the first drop. You know that feeling when you look down and see nothing but air. That moment when you think maybe this wasn't such a good idea but it is too late as you drop to your doom.
Post ride weariness
No mystery here. One time I got off a roller coaster and my hair was sticking straight up as a I stumbled off. Probably a pretty intense ride.
2nd drop intensity
What. Yes this should be a category. How many coasters are you on that have a rip roaring terror laden first drop just to be followed by a wimpier 2nd drop. The second drop cannot be as scary as the first but it still should be terrifying. I think the Griffon has this on the second terror drop. You don't mess with the Griffon.
Bathing suit option (water park)
This one might seem odd but what is scarier than being dropped while in a bathing suit. You just seem more vulnerable. Now I know this category can only work for a waterpark but I have to include it.
---
Official Thrill Coaster Testing In Williamsburg
We should also have official tests each spring to compare. I don't mean some little customer service survey on what you thought. I mean forensic scientific data of things like
Most sound produced
Longest screams
Volume of screams
Highest body temperature
Most off equilibrium post ride
Coaster testers would have biometric equipment hooked up to them from the minute they see the road to the minute they walk off. We would then know the real truth of which coaster is truly most awful scary one at Busch Gardens Williamsburg.
The Mighty Griffon
Vanish point (water park terror ride)
August 23, 2016Read More
When Williamsburg Virginia locals or visitors want a great steak they know to look for a restaurant that specializes in Steak. Naturally Fireside Chophouse is at the top of the list. Cooking a steak is as much a culinary art as any other type of food or preparation style. If done right, it can produce a heavenly steak. You know what I mean by heavenly steak, one where the grill marks are perfect, the aroma starts to tease you when the plate hits the table and the taste is juicy and flavorful.
A question we often get, is how do you know if you have a great steak. I mean you may be at
home without the tools and techniques of a professional steakhouse. As I mentioned in a previous post, the cut of meat is the start. If you are not dealing with quality beef, it is a steep uphill climb to steakhouse quality.
After cut, a key thing to consider in making a great steak is to make sure it gets seared at high temperature. This just means using a high temperature to crisp the outside of the steak and lock in the juices. Heat is the wall that guards those juices and flavor. If these run off the incredible aromas and flavors go with it.
It is the first step. While there are differences on the best steak seasoning, the best wine pairing, I doubt you will see to many steak houses where the master chef does not say to sear the steak at high temperature.
How Hot Is "High Temperature"
Attention Do not try this at home
You know that visceral image we all have of a grill flaming up or the fireball effect when someone opens up the grill top. Well the temperature of the commercial ovens makes that look like a match flicker. Unless you are going to purchase one of these for thousands of dollars, the incredible level of heat you need to sear a steak is out of reach. And it would be dangerous to try without proper training or the right equipment. Plus on a humorous note, where would you put it. It would take up your whole kitchen.
Some of these ovens reach in excess of 1800 degrees. Man that is hot. You do not want to attempt to get to that temperature without steakhouse equipment and resources like we have here in our Williamsburg location.
But Use These Techniques
When you see steak or steakhouse recipes, whether here in Williamsburg, or abroad, they are going to start with searing. The key is to use the temperatures associated with searing to lock in those natural steak juices. If the juices run out, all the aging and seasoning in the world won't save it from becoming a dry tasteless hunk of meat. Because restaurant searing is not practical for the home user, many use the pan as their choice to do a less intense version of this. Another option is the sear burner.
The Sear Burner
Some grills have a sear burner which will allow you to sear the meat at high temperature. I have seen some use it directly on the grates this way. I have seen others use a pan on the burner.
Searing Steak In Action

Speaking of heat, I pulled a clip of TV Chef Gordon Ramsey searing a steak in the pan. It is a good starting point. If you disagree…you can argue with him, I'm not.
Now…
And don't forgot our last key article about how to get the right cut of beef to enjoy the best steak